BOOK EARLY - SPOTS ARE FILLING UP FAST
Our customers enjoy the benefits of fishing unclassified waters, unlike other rivers in the region (such as the Elk and St. Mary to the east). This means no daily fees, which can lead to substantial savings during extended trips.
All fishing packages come with light snacks and water. Guests are encouraged to bring their favourite flies and tackle. Certain flies can also be purchased from your guide, so please check with them before departing.
*Please note: While we understand the importance of photography and capturing these beautiful fish on film, we ask our guests to limit the number of photo requests with live fish, for both the health of the fish, and your safety.
We accept cash, cheque, & money order
*Prices based on per boat
eTransfers now accepted - contact us for more information
PACKAGES & RATES
2 People
5 Hours of Spectacular Dry Fly Action
$380+tax (total) ($190 per person)
MOST POPULAR - LIMITED AVAILABILITY
Available only in July and early August, this trip tests your skills against the hungry, aggressive trophy rainbows who feast on the intense caddis hatches during the late afternoon and evening, all month long.
5 hours is all you'll need to get into some of the best rainbow trout dry fly action available anywhere in the world, making this trip an exceptional value.
Availability is limited so we strongly recommend booking this trip as early as possible.
2 People
8 Hours of Incredible River Fishing
$600+tax (total) ($300 per person)
Experience world-class fishing on the "Mighty" Columbia River with one of our experienced guides, from the safety of a Hyde Drift Boat. This 8 hour float is perfect for beginners and experts alike.
Because this trip is available year-round, fishing styles and techniques will vary based on the season and river conditions. Our experienced guides have the knowledge and expertise to ensure you're fishing the best possible spots with the best possible gear.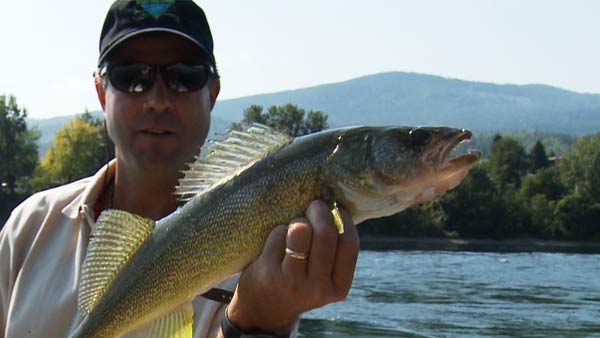 3 People
8 Hours of World Class Walleye Fishing
$750+tax (total) ($250 per person)
Did you know the stretch of the Columbia River we fish is packed with Walleye? It is, and because this species is invasive to our waters, the daily limit to keep walleye is unusually high, making it possible to fill your freezer in just a few hours. These fish can be caught using traditional gear/tackle, and on the fly, providing excellent action for any angler.
Due to river conditions, this trip is only available April, August, September and October.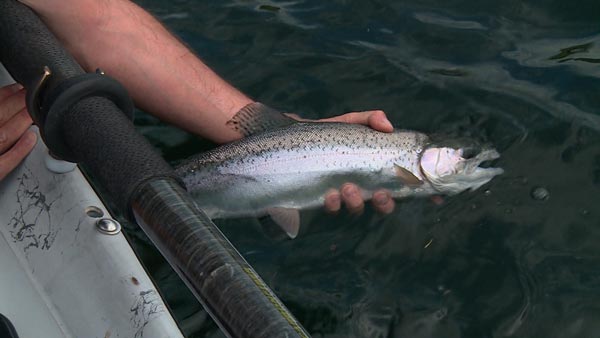 2 PEOPLE
4 Hours of Relaxing Fishing
$380+tax (total) ($190 per person)
Get your fly fishing fix with this amazing trip. The west arm of Kootenay Lake has spectacular fishing for Rainbow and Bull Trout, and is perfect for beginners and experts alike.
Experience a different kind of drifting as you meander west, in the slower flowing waters of the West Arm of Kootenay Lake. If Bull Trout are your thing, this package is perfect for you, as this section of the lake has excellent Bull Trout fishing.
This trip is available year-round.